Don't Stress Over Simple Writing Assignments
Pay a flat, monthly fee. Get unlimited copywriting.
An Exclusive Offer for Admissions Departments
Hi! I'm Andy Brown. I want to give your admissions office unlimited copywriting and editing services for an affordable, flat, monthly fee. Check this website for more information about the service and how it works.
When You're Ready to Talk …
Push this button to schedule a phone call with me.
Are we a good fit? Watch this video to hear my thoughts on the flat-fee model!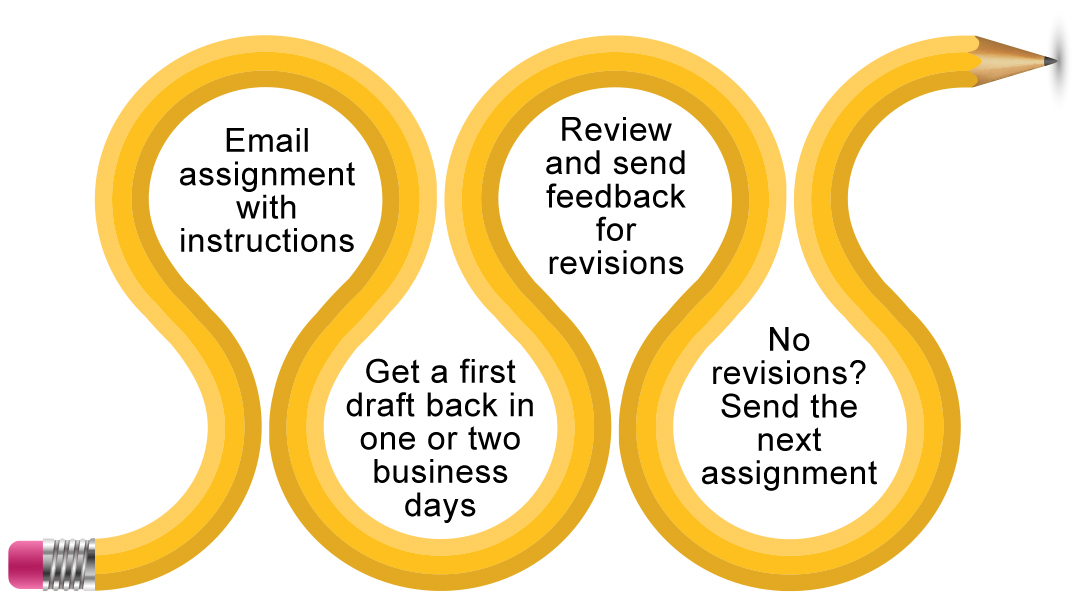 What does 'unlimited' mean?
It means, for a flat, monthly fee, that you can request me to work on unlimited copywriting and editing assignments within the Scope of Work.
What does 'copywriting' mean?
When I say 'copywriting,' I mean writing primarily for the purpose of engaging an audience, stimulating interest and/or spurring action. More specifically, I'll write anything within the Scope of Work.
How does it work?
To keep the process streamlined, you designate a primary and secondary contact. Either of those contacts can send me assignments by email or Dropbox. I work on one assignment at a time, in the order the assignments come to me.
What is your turnaround time?
In most cases, I can turn assignments around in one or two business days. That said, there are no guarantees. The more complicated the assignment, the longer it can take. (Really complicated assignments probably fall outside the Scope of Work). In any case, I'll always be upfront with you about the status of your assignment.
What don't you do?
This service doesn't include activity related to strategic planning. My role as the ultimate support staff is to execute your vision. If you know what you want, I can help you find the right words or at least take the writing off your plate.
This service doesn't include social media management. I will write content for your social media accounts, but you'll have to schedule and post it.
This service doesn't include assignments that require voluminous amounts of writing, in-depth interviews or significant research.
How much does it cost?
The pricing you saw in the brochure is good for contracts signed by May 31. If you didn't get the brochure and you work in admissions for a higher education institution, contact me for pricing.
Do you write everything yourself?
Yes. I work with a limited number of clients at a time, so I can manage the work. I reserve the right to subcontract with other writers, just so I'm prepared if the day comes when every client needs something done at exactly the same time. So far, this hasn't happened.
Is this offer just for admissions offices?
This service is only available for college and university professionals. It's geared toward admissions offices, but I will also work with advancement and alumni relations professionals, or your marketing department.
Do you offer graphic design services?
For an additional flat, monthly fee, you can add graphic design services. There is a separate Scope of Work for the design services. It's a great option if you need simple layouts or graphics to accompany my copywriting.
To provide this service, I work with a handful of amazing, independent graphic designers. Because I outsource this work, assignments can take an extra one or two business days on top of the writing. That said, I'm happy to work on the next writing assignment while they're designing the previous one.
WHAT CAN I DO? THIS, THAT, AND MORE …
FOR MORE SAMPLES, OUTSIDE OF HIGHER ED, VISIT MY PORTFOLIO PAGE
Not Ready for Unlimited Copywriting?